Anthony Brown
A considerable music prodigy, Anthony Brown began playing the piano at the very young age of 3 years old. Since that age, Brown has gone on to hone his gifts to become an unparalleled talent, music influencer, and gifted songwriter.
Over the last few years, Brown has steadily strengthened his brand in Gospel music. As a go-to songwriter and vocal arranger, Brown broke through when he penned Maurette Brown Clark's #1 Billboard song, "It Ain't Over." Since that time, Brown has gone on to write and produce several more songs for Brown-Clark, and a bevy of other artists.
While Anthony Brown has solidified himself as a creative force in Gospel music, as a vocal director, producer, songwriter, worship leader and singer, Brown's endless attributes belie his humble approach to music.
Brown emerged as a top artist when he released his self-titled debut album in 2012. The album earned a Dove Award Nomination for Best Contemporary Gospel/Urban Album of the Year along with 11 Stellar Award Nominations, where he won two Stellars for Best Contemporary Male Vocalist of the Year and Best Group Duo of the Year.
The freshman project was propelled by his first Number 1 song "Testimony," which was named by Billboard Magazine as the longest running Top 10 Gospel Radio Single in 2013.
Proving he was more than a flash in the pan, Brown released his second album, "Everyday Jesus," in 2015 which earned him his first Grammy® Award nomination, 3 Billboard Music Award nominations, and multiple Stellar Award trophies. Sweeping the 2016 Stellar Awards, Brown walked away with an unprecedented 10 awards, the most won by any artist in one year. The massive single, "Worth," which has literally taken the world by storm was the Number 1 Gospel single for over 27 weeks and was the best-selling gospel digital single for weeks.
Brown and his longtime ensemble, group therAPy, have been featured on national platforms including Essence Festival, Bishop TD Jakes' Megafest, the New Orleans Jazz Festival and more. Brown continues to serve as the Assistant Minister of Music at the First Baptist Church of Glenarden where John K. Jenkins, Sr. is Senior Pastor.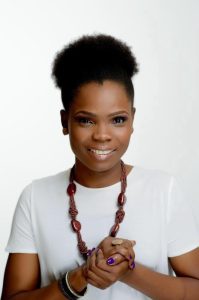 Victoria Orenze
Victoria Orenze is a worship leader, Prolific songwriter,violinist and Music Producer.
She Carries Music in Her DNA, Written of The Spirt and blessed of the Father.
With A voice and the Gift of the Violin,She strings and touches heaven.She truly leaves a lasting impression of God when she worships. She loves and honour her relationship with the Holy Spirit and believes strongly that He is her essence.
She has worked on various Projects with like-minded Christian Music Ministers and Ministries. Her debut Album ,The Return recorded Live in November 2016 and was officially released in January 2018.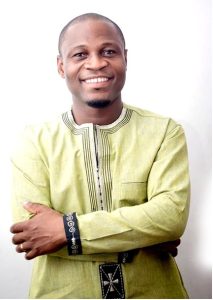 Rev. Edwin Dadson
Rev. Edwin Dadson is the Music Pastor and Worship leader at Christ Temple of the International Central Gospel Church (ICGC) in Accra Ghana.
Ps. Edwin has not only grown up loving music but developed a deep love and an unquenchable thirst for excellent and impactful gospel music from his youth. This is evidenced among other things by his immense contribution towards writing, arranging and producing the 'Yi Na ye' music album of Gospel Explosion, KNUST.
Today, Ps. Edwin is not only an amazing worship leader who has shaped and influenced numerous worship leaders, but is also one of Ghana's finest Gospel Artistes. He is a popular voice in many music seminars and conferences due to his rare didactic teaching gift; and the graceful eye to identify and raise worship leaders. He also teaches Church Music at the Daniel Institute, the bible college of ICGC.
As a skilful and prolific song writer, composer, and minister, he has featured on various gospel platforms across the country; and with his music band, Spikenard International, is blessing the world with simple, spirit filled songs with biblically sound lyrical content and beautiful melodious tunes. Popular among these tunes are the amazing rearranged reggae tune 'Higher', 'Wodaso ye onyame' local worship medley and the 2014 CCML discovery song of the year 'Wo ye Onyame' ; and Bigger, Better, Greater.
He has two albums to his credit titled, 'My Offering' and 'Bigger, Better, Greater'; and two single releases ' God of Miracles' and Holy Spirit(Breathe on me). His remarkable impact is also felt greatly during Greater Works Conferences and Crossover where he directs music minds in producing excellent and spirit filled music to bless many souls. Ps. Edwin still considers himself a student; and attributes his great music gift, the sweet refreshing worship sessions and the consequently undeniable impact, to the Grace of God through his fellowship with the Holy Spirit.
He lives in Accra with his wife Nhyira; and their son, Bennyame.